VersaProbe® – The Universal Probe for Reliable Meter Reading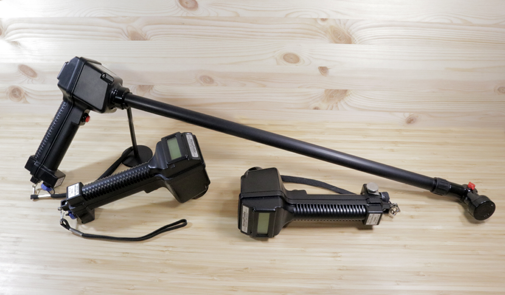 The VersaProbe® was designed for the purpose of reading commercially-available direct-connect and inductively coupled utility meter register/encoders. The patented Alexander's AMRS VersaProbe® unit operates as a standalone meter-reading device for touch-read meters and registers, or as a touch-read add-on to many meter-reading handheld devices such as the rugged Kyocera Duraforce Pro 2 Smart Phone and the Juniper Systems Allegro 3 Handheld. A Bluetooth® interface enables a wireless connection between the VersaProbe unit and the meter reading handheld device, if desired.
The VersaProbe® touch reader allows cities and utilities to read meters efficiently by automating the process of data collection, thereby eliminating read and transaction errors. VersaProbe® enables cost-effective touch reading by saving time and reducing meter reading expenses.